It is awe inspiring to hold in your hand, an object billions of years old, that has wandered through space since the universe was born. Some collectors choose to collect full size specimens, however storage space and cost led me to choose a micro-meteorite collection, which currently numbers 131 specimens.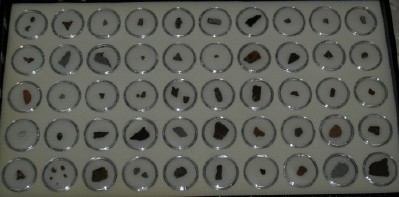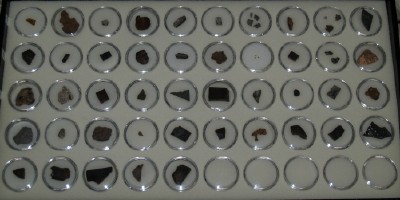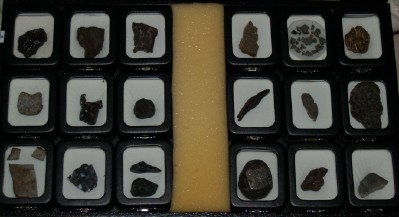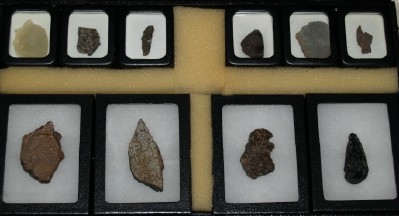 ---
A map of known falls in my home state of Missouri. I am fortunate to have a fragment of "Independence" in my collection.
---
---
This Russian postage stamp bears a depiction of the Sikhote-Alin Meteorite fall of 1947, by an artist who witnessed the fall.
---
A fool proof plan to stop "the big one"!
{ NASA's MARS METEORITE PAGE} }
{ 'METEORITE MEN' on the SCIENCE CHANNEL} }
{ The Mailing List: METEORITE CENTRAL} }
{ METEORITE ADVENTURES} }
{ The METEORITE MARKET} }
{N.E.M.S. METEORLAB} }
{METEORITICS}
{THE METEORITE EXCHANGE}
---
{ Back to SITE CONTENTS} }